Seen in Public
Here are images and links for the works installed in public, corporate, and other locations viewable by the public.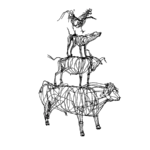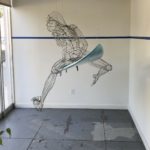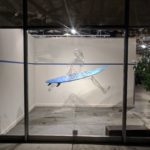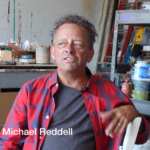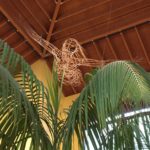 Gallery
About Michael

Biography  .  .  .  Artist's Statement  .  .  .  Facts and Details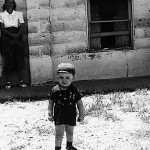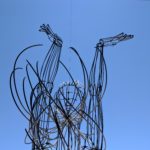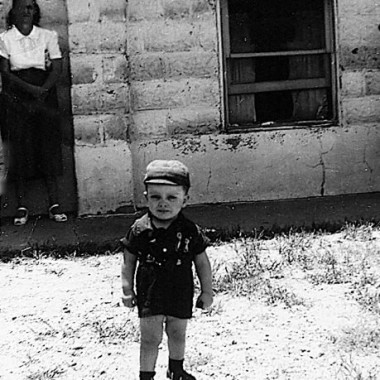 Biography
Michael was born in Oklahoma. His parents had a nomadic streak, which meant that he lived in 10 cities and 15 houses from Texas to Washington state and California by the time he reached high school.
Art was always a factor, and his native talents were recognized early. By the high school years he knew that making art, and especially three dimensional art, was intrinsic to his place in the world.
The late sixties—the cultural revolution embodied in that time, the music, the expansive openness, the hope of real transformation—all of these, in concert with his Gypsy caravan childhood, are the formative context of Michael's conceptual framework, and for his art and his vision. But for 30 years, art was not at center stage. A growing family, jobs in newspaper, welding, and technical writing, and a bachelors degree in theoretical linguistics at the University of Washington kept him busy, and fleshed out the context and skill set that now informs his work.
In 2002, Michael moved to San Luis Obispo with his wife, Peggy Sonoda, to take up the life of a sculptor full time. Michael's studio is in the hills east of Cambria.
From 2011 to 2014, Michael was the president of the Central Coast Sculptors' Group at San Luis Obispo Museum of Art. He was also a board member at the Museum from 2013 to 2015, and was the instigator and driving force behind the Phantom Project, which was a loose coalition of artists who launched pop up gallery shows in vacant retail space around San Luis Obispo County in 2012. He has also participated in the selection of public art in the county, has juried for the Paso Robles Art Association, and is focused on exposing the community to more art wherever possible.
Michael's focus is currently on public and semipublic figurative sculptural installations for natural, urban and commercial environments.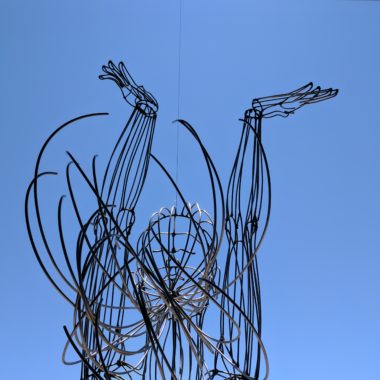 Artist's Statement
"Most of my practice over the years has involved fire and force and mythos. I explore the physical energy that expresses humanity. I've been obsessed with the power of the human figure for way too long to call it a simple infatuation. The human body is it. It speaks my language and I talk back.
"My current work is life scale and larger. My focus is on permanent placements in locations viewable by significant numbers of people—public, natural, retail, and corporate environments."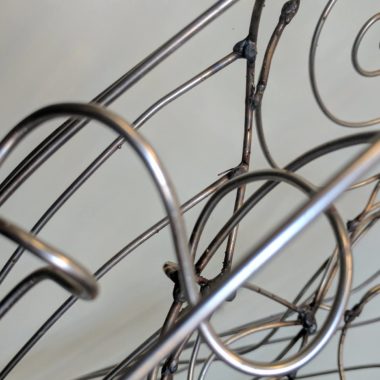 Facts & Details
Exhibits
From 2014 to 2017  there was an hiatus from exhibiting to refine and develop the current work in steel wire.

Projects and Innovations
Founder and director of the Phantom Project, orchestrating pop-up exhibitions around San Luis Obispo County.
Former publisher of Outside the Lines, a weekly email publication for artists and other creative people seeking to make a lifestyle around their craft. Publication ran from October 2011 to April 2013.
Orchestration and management for California Slam, a biennial juried exhibition that surveys current directions in California sculpture. (Three exhibits so far)
Assistant curator for two shows at Allied Arts of Cambria, 2011 and 2012.
Juror for a 2014 exhibit for the Paso Robles Art Association.
Juror for the selection of a public art installation in Paso Robles in 2012.
Work In Progress
The focus has moved away from temporary exhibitions and into permanent public and semi-public settings. Currently there are a number of projects under development. As they roll out, you can see them in Seen in Public.
Education
Bachelor's Degree, University of Washington
Seminars and Coursework in Sculpture, 3-D design, ceramics, drawing, creativity at Seattle Central Community College, Gavillan College, Cabrillo College, Cuesta College, UC Santa Cruz Extension, UCLA Extension
Affiliations
Contact
Postal:

Michael Reddell
PO Box 160
Cambria, CA, USA 93428